Apples
UPDATE 9-17-12: The Apples are ready for picking starting Friday Sept. 21st. They are not very pretty this year and not the biggest we have had. Because of the size and quality we have decided to price them at $15.00 a bushel, $9.00 a half bushel.
If you want to purchase the baskets it will be an additional $2.50. Othewise we will have some boxes. Please call to make sure we are here. 785-246-1442.
The weather played a role in the quality of the apples so that is why we decided on the lower price. They will make good applesauce and pie apples.
We still are not getting the rain we need to help the trees. It just seems to split and go all around us. We are hoping for a wet fall and wet winter.
Thanks for all the calls we have had.
Cathy and Kenny
8-26-12 pics: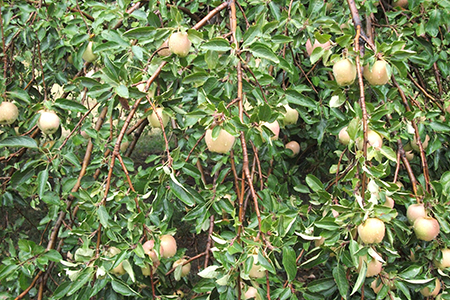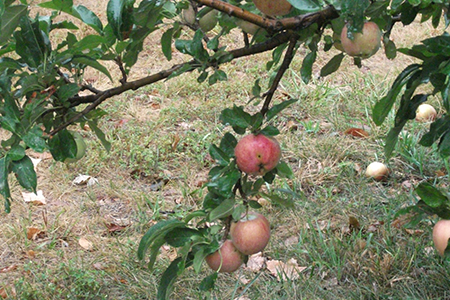 Join our e-mail list or like us on Facebook for updates.
May 20, 2012 Apple Tree: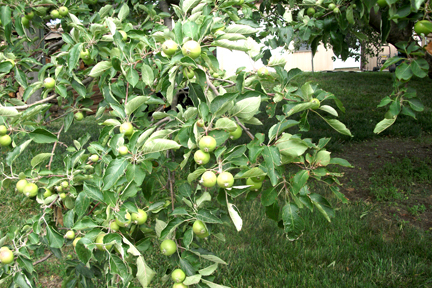 Apple Varieties
Red Delicious, Yellow Delicious, and JonaGold. Apples should start to ripen for picking around mid to late September.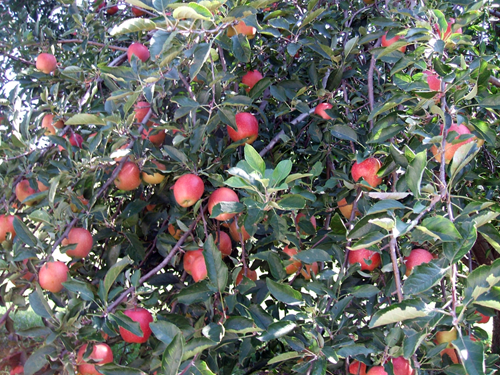 Sign up for our Mailing List