2014 Grapes – Sadly, the summer drought was not good for the grapes. We will not have any this year, and not sure yet about whether they will come back next year.
—————
May 20, 2012 Grapes: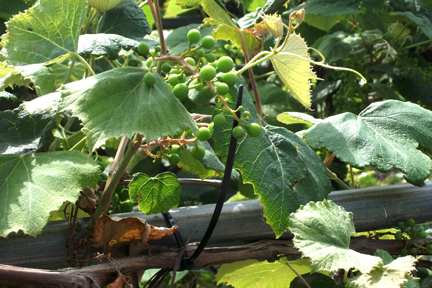 Varieties
Concord: blue variety standard for juice, jam & jelly and also for wine.
Niagara: white grape good for table use and wine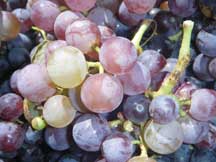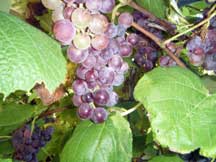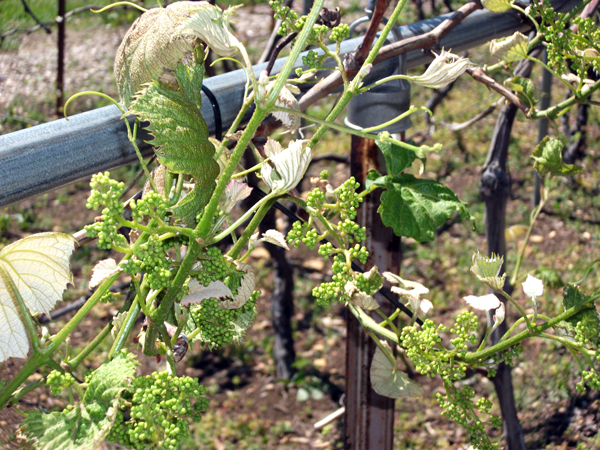 Join our e-mail list to find out when these grapes will be ready for picking!