Retired?
When my husband, Kenny, finally retired after 35 years in the fire service, I thought, "let the fun begin!" But NO, not him; he had another career in mind.
"Let's plant some more fruit trees and start a small orchard," he said to me.
And now, 40 trees later we are in the baby stage of a full-blown fruit orchard!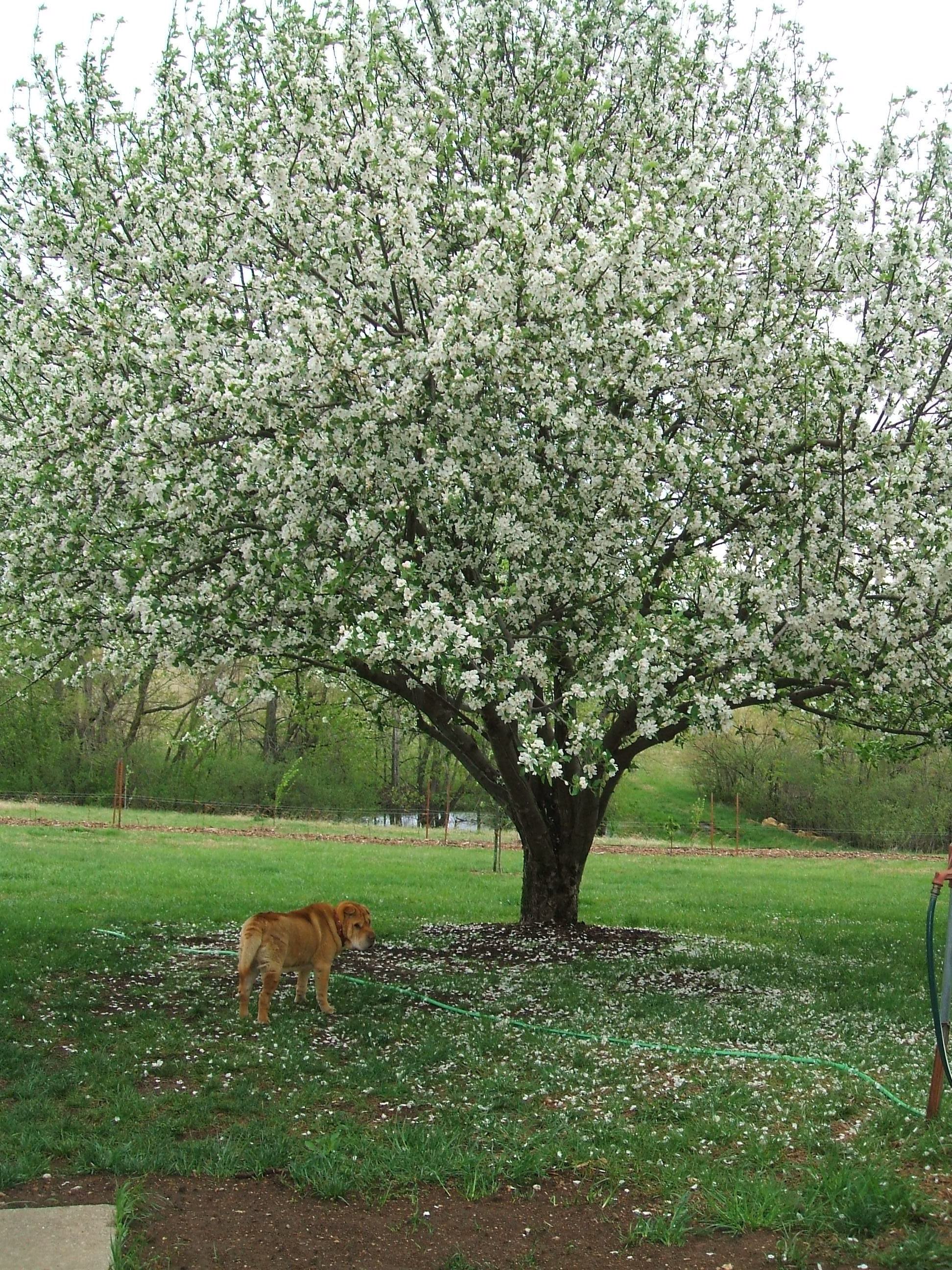 Our variety of apple trees include Delicious–Red & Yellow, Winesap, Granny Smith, Fuji, & Ein Shemer.  Pear trees produce good ol' Bartletts. We also have Tokay and Early variety plum trees which are not yet to the productive stage.   And peach trees are in limited supply because we had to cut down 3 trees recently to dig a cave to store fruit. The 3 trees that are left are slowing down production so new ones have been planted.
We also have a grape vineyard consisting of Concords, Fredonias, Niagaras and Reliance, which are in the very productive stage.
And, when you have an orchard, you might as well get some bees to pollinate the fruit so we started out with two hives of bees. The "girls," as Kenny calls them, are really pretty gentle. If you don't scare them, they won't bother you.  Our 4-year-old Brittany, Tanker, found out first-hand that you don't bother the hives or they will let you know to leave them alone! He respects them now and doesn't go near the hives. Tanker, being a hunting dog, also keeps the birds out of the grapes–if he sees birds in HIS grapes, he just stays in the vineyard until they leave.
We are located in north part of Shawnee county and live on a small plot of about 10 acres. We have lived in the area for almost forty years. Kenny and I have been married for 44 years and have two adult children, two grandsons and a granddaughter.